I am driven by a deep love and commitment to Black people and Black communities. I believe that anti-Blackness is the fulcrum of white supremacy and by addressing anti-Blackness, we too, are then able to better address classism, xenophobia, misogyny, ableism, and other forms of institutionalized oppression. The Meyer Foundation's commitment to center Black communities and Black organizations in their equity work aligns with my beliefs and ultimately drew me to this role.
As the Director for the Fund for Black-led Change, I am able to bring this racial equity analysis to support Black communities in the Greater Washington area. My role at the Meyer Foundation is a commitment to deep investments into Black leadership and Black movement building.
Prior to my work at the Meyer Foundation, I served as Executive Director for the Fair Budget Coalition. In my tenure, we were able to create spaces to uplift Black-led advocacy and center the demands of Black Washingtonians directly impacted by poverty. I was able to gain experience leading an organization as a Black woman with an entirely Black staff, which enabled me to better understand the power we wielded and the challenges we faced both programmatically and securing funding. I bring this lens to my work with the Meyer Foundation and specifically to the Fund for Black-led Change, where I am able to support Black-led organizations secure multi-year funding, resources, and institutional support.
I joined the Foundation in 2021.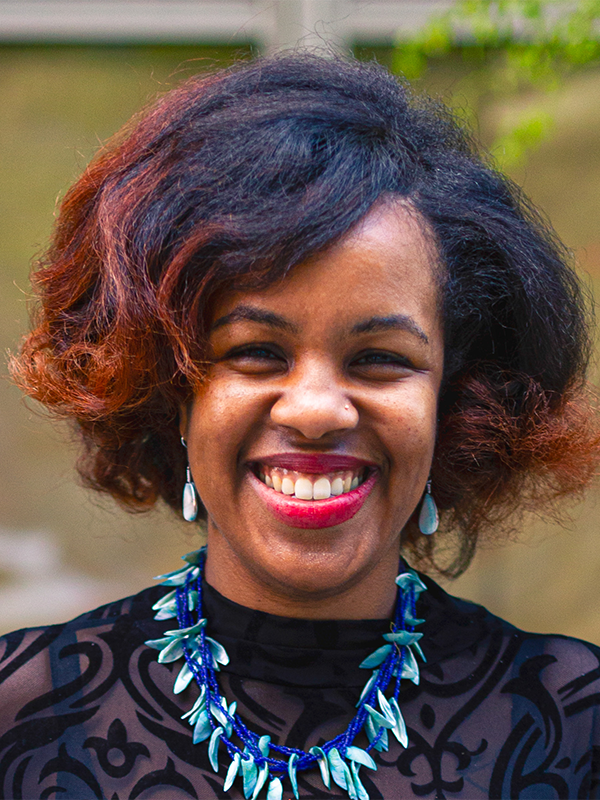 I am rooted in
healing.