Current Grantees
Our capacity-building program is generally focused on supporting our current grantee partners working to make systems more equitable and inclusive. The program has three components you can learn more about below: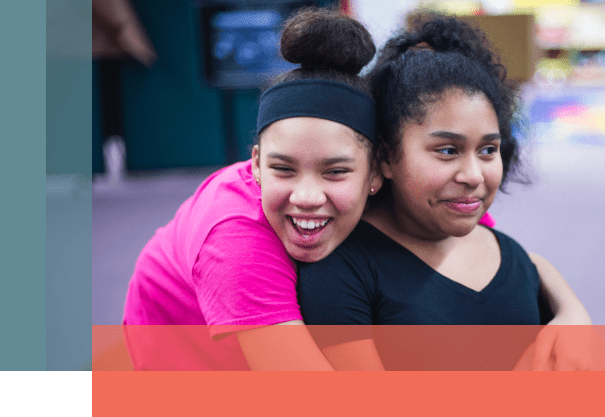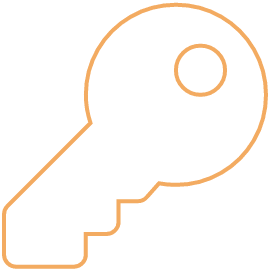 Communicating About Your Grant
We encourage you to communicate about your work and your partnership with the Meyer Foundation.
To ensure you have the most accurate and current information about the Meyer Foundation, please contact your partnerships & strategy director or our communications lead before including the Foundation in your communications. Wherever possible and appropriate, you may link to our website (meyerfoundation.org).
We love engaging with our partners on social media. Be sure to follow and tag us in your social media posts to help keep us informed of your work.
Describing the Meyer Foundation
If you are referring to the Meyer Foundation in your communications, please refer to us as 'the Meyer Foundation.' You do not need to capitalize 'the' as it is not a formal part of our name.
Please use this language to describe the Meyer Foundation at the end of press releases, or in your other communications:
"Founded in 1944 by Washington Post publisher Eugene Meyer and author and activist Agnes E. Meyer, the Meyer Foundation pursues and invests in solutions that build an equitable Greater Washington community in which economically disadvantaged people thrive."
Using the Meyer Foundation Logo
A version of our primary logo mark (below) should be used in most cases. When using our logo, provide clear space around all sides of the logo that is at least 50% of the overall width of the logo itself.
If you have specific logo needs or questions, please contact our Director for Strategic Communications for assistance.
We prioritize collaboration with our community partners. When there are opportunities for co-branding with the Meyer Foundation or if you have a specific logo request, we encourage you to first contact our Director for Strategic Communications.
Our grantee partners are doing important work in the Greater Washington community. If you are a current grantee partner of the Meyer Foundation, we invite you to submit stories highlighting this work.
Follow the prompts below to share your story with us for possible inclusion in future Meyer Foundation communications.
Frequently Asked Questions
How do we report on our grant?
Your award letter will include reporting language for required narrative and financial reports. Reports are typically due at the end of the grant term. Sharing your achievements, challenges, and lessons learned at the end of a grant year is an important way to enhance the joint learning and partnership between your organization and the Meyer Foundation. Some reports may take the form of a phone conversation. Any written reports can be submitted online by logging into your account in our
portal
.
Does Meyer make multi-year grants?
Yes. Organizations that are good candidates for multi-year support are those that are particularly well-aligned with our strategy. To learn more about the types of organizations we are especially interested in supporting, review our Grantmaking page on our website.
Should we apply for general operating or project support?
Meyer's primary grantmaking strategy is to provide general operating support. We award project-specific grants in circumstances in which a particular project aligns with Meyer's strategy but the overall work of the organization does not.
If we are awarded a grant, when and how will we receive it?
Grant agreements are emailed to the grantee partner organization's CEO within 1-2 weeks of grant approval. Our payments are made electronically via bill.com upon receipt of the cosigned grant agreement.
How will we receive grant payment?
Meyer makes all payments via bill.com. Our grant proposal asks you to indicate a finance contact to manage connection to bill.com if a grant is approved. If your organization already uses bill.com, we ask for the last six digits of your Payment Network ID (PNI) in the proposal form. Groups using a fiscal sponsor should indicate a finance contact at the sponsoring organization for payment. If your organization is new to bill.com, this person will receive an email invitation from bill.com to connect to the system once the grant is approved. Payment is made promptly upon receipt of a cosigned grant agreement.
Our funding is not yet fully expended, but our grant report is now due. What should we do?
Please contact your Partnerships and Strategy Director if you believe you will not be able to submit your final report by the due date. We can usually extend the report deadline.
What should we do if we can't meet the deadline for submitting our final report?
While submission of a final report is an important part of the grant process, we can almost always be flexible with the actual due date. Please contact your Partnerships and Strategy Director or email us at grants@meyerfdn.org if you wish to discuss a different submission date for your final report.
If you still have questions, please email us at grants@meyerfdn.org.
If our Interest Form or Proposal is declined, how long do we have to wait to resubmit?
If you are declined for funding, you must wait to apply until the following calendar year.
Does the Meyer Foundation conduct site visits?
Meyer is currently following social distancing guidelines. During the COVID-19 pandemic all of our contact with grantees has been and will continue to be via online technologies. Our regular practice, however has been to do site visits throughout the year to get to know your organization better, to learn more about the communities in which you work, to learn how you engage your constituents, and to give you an opportunity to ask questions. A site visit from a Meyer staff person does not guarantee funding.
Do I have to create an account to submit an Interest Form?
Yes. An account is required to apply for a grant. The account also allows you to save and return to your Interest Form or Proposal. If your organization is awarded a grant, you will also submit grant reports via the online account.
Can I transfer my online account to a different staff member?
Yes. If you are no longer the point of contact for a request, you can transfer your account to a new person by emailing us at grants@meyerfdn.org. A Meyer staff person will assist you in transferring your account.
Are there any system requirements for using Meyer's grantee portal?
There are no special system requirements for using our portal. You may use any browser. You may also use a mobile device.
Is Meyer accepting grant proposals for other work outside the Just & Equitable COVID-19 Recovery focus?
While Meyer has launched the Fund for Black-led Change and will convene around Reimagining the Social Contract, at this time Meyer's core grantmaking is devoted solely to work toward a Just & Equitable COVID-19 Recovery.
What are the deadlines to apply for a grant from Meyer?
We review Interest Forms throughout the year on a rolling basis. To ensure your Interest Form is reviewed for a particular round of funding, see the dates in the How to Apply section of our Grantmaking page on our website.
When does Meyer award grants?
In 2022, we will award most grants in March, June, September, and November.
My organization received a grant in 2021. When should we apply again?
Meyer accepts and reviews Interest Forms on a rolling basis and will award most grants in March, June, September, and November. Generally, we recommend that you apply when it makes the most sense for your organization, depending on when your fiscal year begins and ends, what your fundraising plan is, and when your staff is able to submit the request.
How much funding should we ask for?
We encourage you to ask for the amount your organization needs. You won't be penalized for asking for too much, but if you are invited to submit a proposal, your Partnerships and Strategy Director will discuss the size and length of the grant you should request in your proposal. You might find it helpful to refer to our database of recently awarded grants on our website.
Does Meyer make capital grants?
Meyer makes a limited number of capital grants to organizations that are strongly aligned with our strategy.
We are a national or statewide organization that has a program in the Greater Washington region. May we apply for a grant?
Meyer is committed to growing local leadership. Most of the organizations the Foundation supports are based in and work in the Greater Washington region. If your national or statewide organization runs a program or project in close partnership with local communities or organizations, you could submit a project request for the part of your work that is strongly aligned with Meyer's funding strategy, takes place in the Greater Washington region, and is done in close partnership with local community members.
Can I submit more than one Interest Form per year?
No. Meyer accepts only one per year, per organization. If an organization is leading a coalition, it can also apply as the lead for that coalition in addition to applying for a grant to support your organization's work.
How do I know who our Partnerships and Strategy Director is?
Meyer's Partnerships and Strategy Directors are organized by geography:
Our organization works in more than one jurisdiction. Who will be our Partnerships and Strategy Director?
You will work with the Partnerships and Strategy Director for the part of the region – DC, Maryland, or Virginia – where the majority of your work is focused.
I'd like to discuss my organization's work with a Partnerships and Strategy Director before submitting an Interest Form. Can I do that?
Meyer's Partnerships and Strategy Directors try to be accessible, transparent, and present in their respective communities. They will be happy to talk with you; however, for new applicants, the Interest Form is designed to be the first step in starting that conversation. If you have specific questions about the Interest Form itself, send them to us at grants@meyerfdn.org. If we have additional questions or need additional information about your organization or project after reading your Interest Form, someone from Meyer will be in touch with you.
If I have questions about the Meyer Foundation's proposal while I am completing it, what is the best way to have those questions answered?
You can ask your questions directly in the proposal through our GivingData technology platform and a Meyer staff person will reply in a timely fashion. You can also email us with your questions at grants@meyerfdn.org.
If we have completed the common grant application, may we submit it instead of the online application?
Meyer does not accept the common grant application in lieu of our Interest Form. If you are invited to submit a proposal, you may opt to submit a proposal written for another funder (including a common grant application) if it addresses all of the narrative questions on Meyer's proposal.
Our organization operates under a fiscal sponsor. May we apply for a grant?
Yes. Groups with fiscal sponsor arrangements may apply for funding. Please include the fiscal sponsor information when you submit your Interest Form. We ask for additional documentation, including your current sponsorship agreement, if you are invited to submit a proposal.
If our organization does not yet have a 501(c)(3) public charity determination from the IRS, but has applied for one, can we apply for a grant from Meyer?
Yes, you may apply for funding while your determination is funded. However, to receive a grant, you will have to either have a 501(c)(3) determination or a fiscal sponsor. Meyer only awards grants to 501(c)(3) entities.
What if my organization does not currently have a federal tax ID number?
An organization must have public charity status or a fiscal sponsor to receive a grant from the Meyer Foundation. You can submit an Interest Form without a tax identification number and if your idea moves forward, we will discuss this in more detail with you.