I am inspired by visions for a just world and motivated by the Meyer Foundation's commitment to help create a racially just region. With long and deep roots in the DC area, Meyer has a responsibility to shed light on the ways racism has shaped and harmed our region and spur to action the people and institutions that may be unaware of this history or never realized they, too, have a role to play in making the Greater Washington region more equitable. We can also bring resources to the communities that are leading the way in creating a DMV where all can thrive. I feel lucky to be a part of advancing this mission.
As the Vice President for Community Partnerships and Learning, I co-lead implementation of the Foundation's plan to promote and support systems change to advance racial equity and supervise the Foundation's grantmaking and capacity-building work. I am also a connector, linking people and organizations to each other and to resources that can help them make their visions a reality.
COVID's lethal effect on Black, Indigenous, and other communities of color impressed upon me the many ways that racism operates in this country and our region. The pandemic and the economic crisis that followed underscored for me how dozens of policies and practices developed over hundreds of years, as well as racial biases that are deeply embedded in all aspects of American life, work together to devastating effect to advantage some and disadvantage others. It reinforced for me why talking explicitly about race and racism must be at the center of any discussion to create a more just and equitable world.
I joined Meyer in 2000.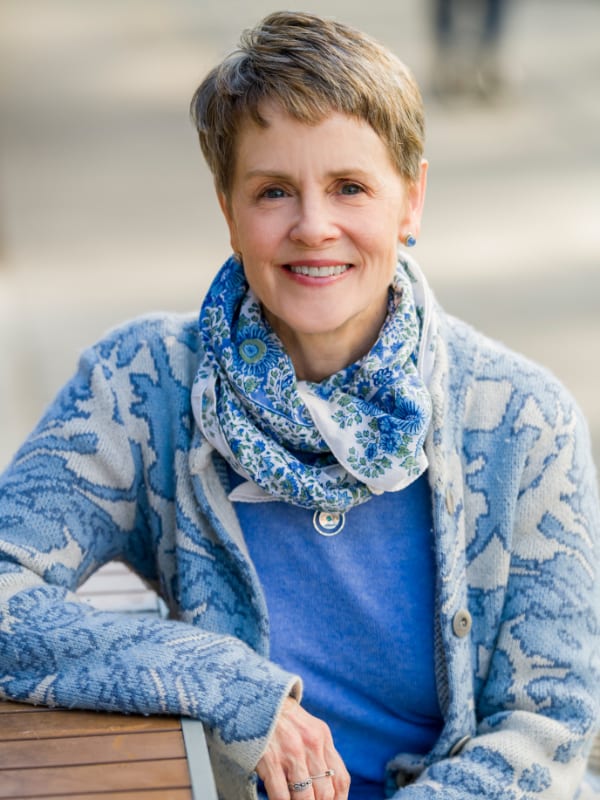 I am rooted in
listening.