A Just & Equitable COVID-19 Recovery
COVID-19 has disproportionately impacted Black, Indigenous, immigrant, Latinx and other communities of color. As we anticipate the end of the pandemic, we know that recovering and rebuilding from COVID-19 does not and should not mean returning to a pre-pandemic "normal."
Instead, we seek a "new normal" – rooted in equity, justice, and our shared humanity – that helps build a more racially just society where everyone in our region can thrive.
For this reason, Meyer is exclusively focusing our core grantmaking in 2021 to support work that seeks a Just & Equitable COVID-19 Recovery. This means our work and the work we support will:
BUILD POWER
We believe that movements transform power by elevating the voices and demands of those most impacted, nurturing healing-centered leadership, and building resiliency within community.
CHANGE SYSTEMS
We define systems change as challenging and changing the policies, practices, priorities, and culture that created and perpetuate the inequities exposed and exacerbated during the pandemic.
COLLABORATE ACROSS CONSTITUENCIES AND ISSUES
We believe that multi-racial coalitions working on multiple issues and led by those most directly impacted by injustice yields the greatest potential to advance justice.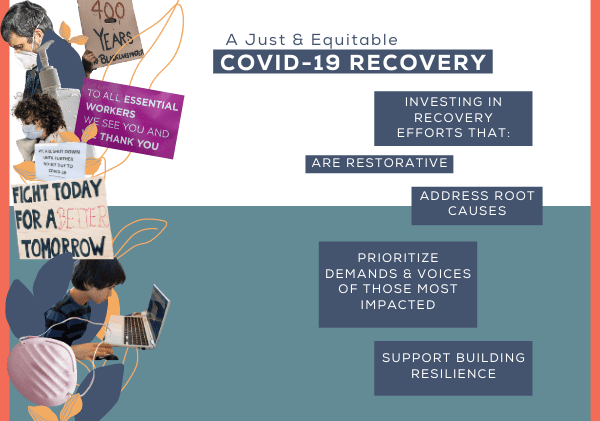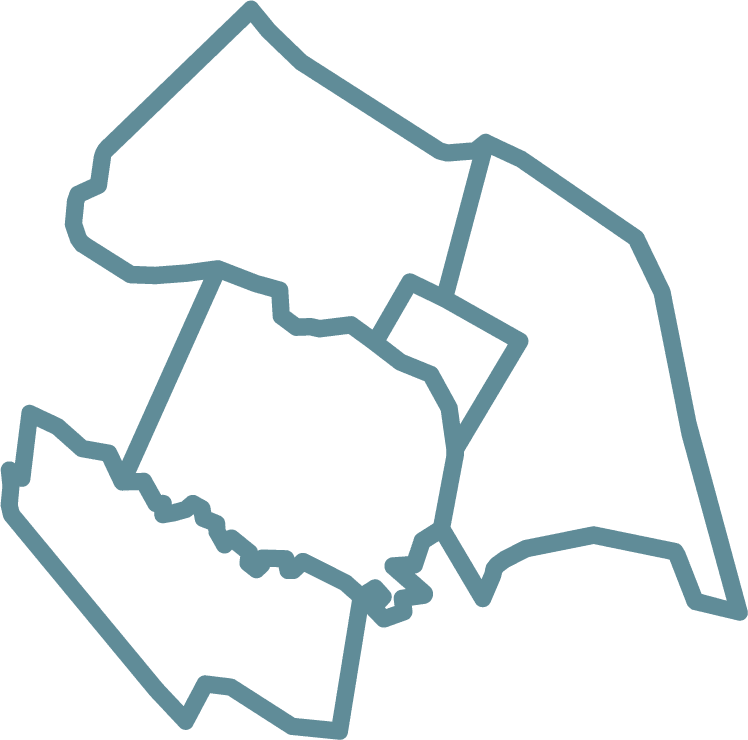 Updates on A Just & Equitable COVID-19 Recovery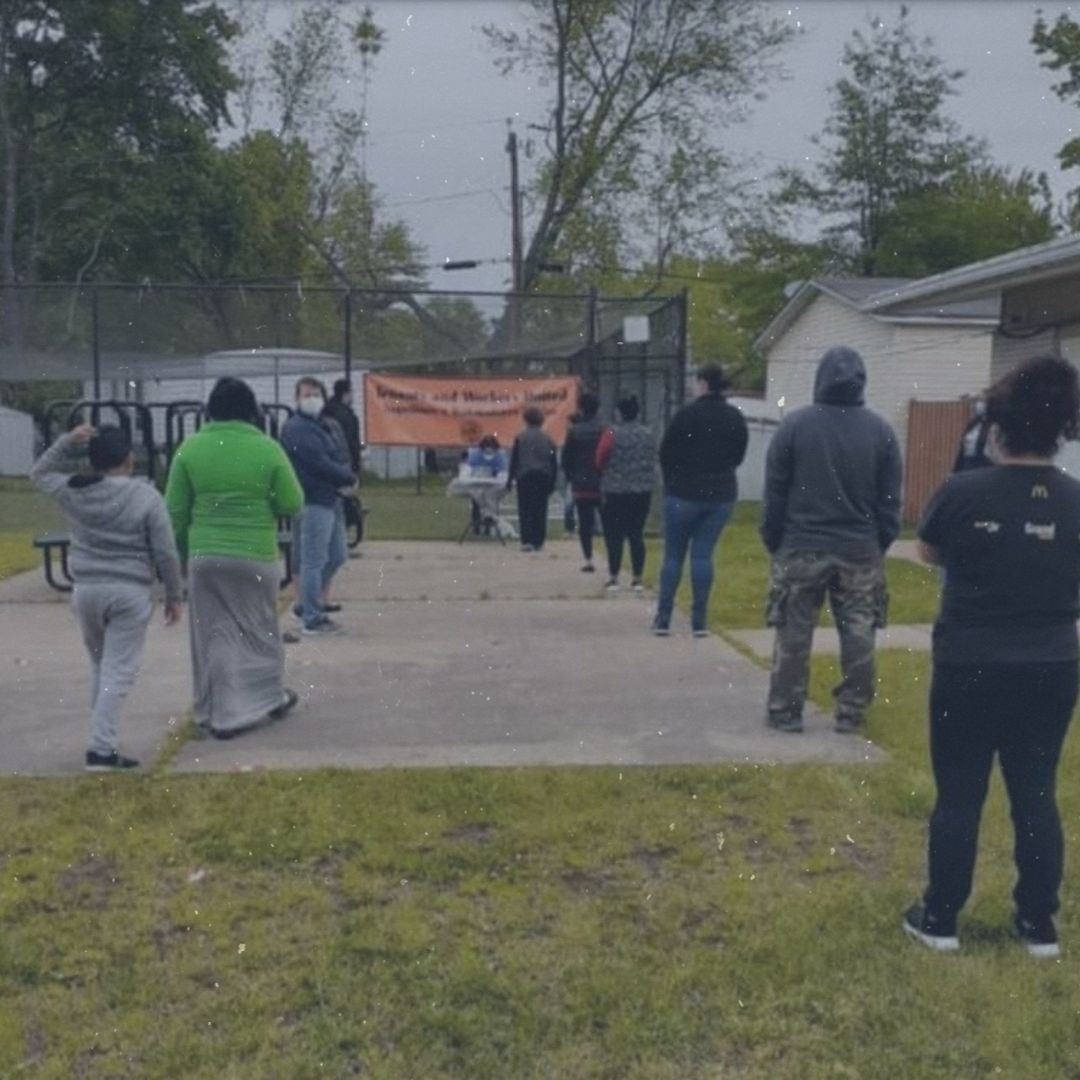 Meyer awards $3,015,000 to 26 organizations in May
To bring about a just and equitable COVID-19 recovery, the focus of Meyer's grantmaking in 2021, the Foundation awarded $3,015,000 to 26 organizations in May 2021.
Learn more
Check back above for the latest updates on the A Just & Equitable COVID-19 Recovery!
More about A Just & Equitable COVID-19 Recovery
We're supporting work in Greater Washington that builds power, changes systems, and encourages collaboration across constituencies and issues to develop a stronger, more just society where everyone in our region can thrive.
To apply for a grant from the Meyer Foundation, applicants should:
Be a nonprofit organization with a 501(c)(3) public charity designation by the IRS (or be fiscally sponsored by one) and;
Work with and for the people and communities of the Greater Washington region, which Meyer defines as

Washington, DC
Montgomery and/or Prince George's counties in Maryland
Arlington, Fairfax, and/or Prince William counties and/or the cities of Alexandria, Fairfax, Falls Church, Manassas, and/or Manassas Park in Virginia

Most of the organizations Meyer supports are local organizations based in and carrying out their work in the Greater Washington region. National or statewide organizations may apply for a project grant if the work is strongly aligned with Meyer's strategy and priorities, takes place in the Greater Washington region, and is implemented in close partnership with local communities and organizations.

If your organization is not yet a 501(c)(3) or does not yet have a fiscal sponsor, you are welcome to apply while you are securing that designation. Grants can only be made to verified public charities.
In addition to these eligibility requirements, organizations or projects seeking funding from the Meyer Foundation must:
Address the root causes of inequity through systems change work;
Build power for purposes of advancing racial and/or economic justice;
Leverage the strategies for transformative change:

Organizing & Base Building
Advocacy
Capacity Building
Coalition Building
Narrative Change

Actively participate in broader organizing, movement, and/or field-building work to advance racial and economic justice in the Greater Washington region.
We accept and review Interest Form submissions on a rolling basis. More information on submitting an Interest Form can be found on the How to Apply section on our Grantmaking page of our website.