I believe in humankind's ability to do good and create collective impact. This sense of shared humanity has led me to work across sectors of service and eventually with the Meyer Foundation. I am driven by faith and an anti-racist lens to systems change work, an ongoing difficult but hopeful journey. One that requires a full commitment to anti-racist policies, daily practices, and the transformative balance of hope and accountability. I am inspired by Meyer's dedication to systems change.
As the Senior Program Associate for Racial Equity, I support the Foundation's integration of racial equity across all areas of work. My role serves to provide resources and tools that advance equity and center the assets and needs of communities in the Greater Washington area. This includes supporting and managing projects for the Foundation's internal racial equity learning agenda, the 75th anniversary campaign, and the development of DMV in Color–an online data and storytelling tool that will show how systems create and perpetuate racial inequities.
My recent role as the Racial Equity and Justice Advisor, with Justice for Muslims Collective, has taught me the importance of centering communities most impacted by systems of oppression while applying racially equitable and solidarity principles to movement spaces. Previously, my role as the Advocacy and Equity Coordinator/Fellow with Young Nonprofit Professionals Network (YNPN) showed me that there is a significant need for operationalizing diverse, equitable, and inclusive (DEI) values through an anti-racist lens across systems and sectors.
I joined the Foundation in 2019.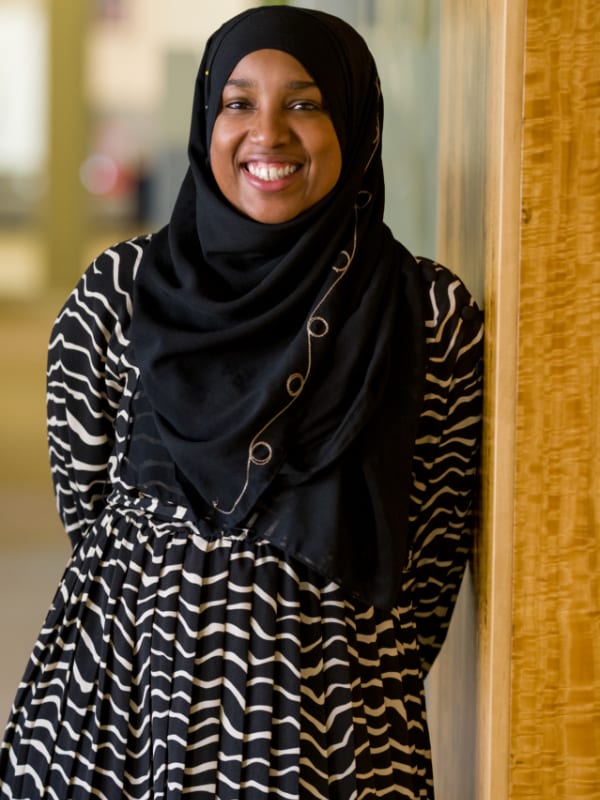 I am rooted in
faith.