I believe our grantee partners and their constituents are the true leaders in advancing racial equity and systems change. I am inspired and humbled daily by the amazing organizations the Meyer Foundation engages as co-conspirators to build powerful and inclusive social movements in our region.
As the Director of Maryland Partnerships & Strategy, I contribute to the Meyer Foundation by regularly engaging with organizations and communities in Montgomery and Prince George's counties to learn about the social, political, and economic landscape; develop strong partnerships with community leaders; convene and organize diverse stakeholders to collectively build and strengthen movements focused on racial equity and systems change; and develop a cohesive network among grantee partners that will support movements in education, employment, and economic well-being.
I have worked in the nonprofit and philanthropy fields for fifteen years, with every formative professional experience further developing my voice as a leader and providing an outlet to draw on my lived experiences and perspectives as a person of color to act against racism in all its forms. I entered the foundation world as a Program Associate at the Kresge Foundation, where I learned about the power of philanthropy, the importance of good customer service, and being a responsible steward of resources. My previous roles have also kept me sensitive to what can be unhealthy power dynamics between foundations and the individuals and communities they seek to serve, and that awareness is embedded in everything I do at the Meyer Foundation.
I joined the Foundation in 2016.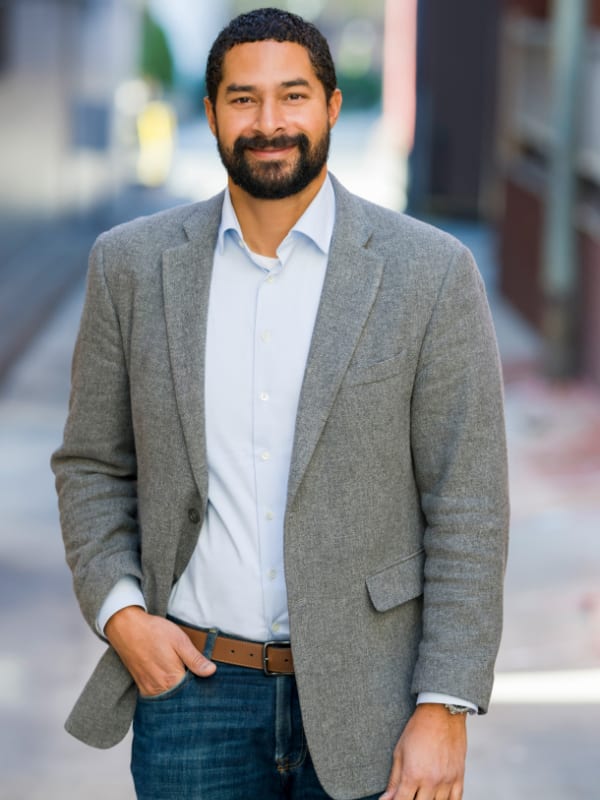 I am rooted in
humility.